The CAT had its "granulation" ceremony for the outbound cohort, the SPECTRES, on Friday, February 8th. Despite the threat of bad weather, we had a heavy turnout that included most of the "granulees", members from the new batch, and many current and former CATs.
Each year's cohort selects a name for the group – that's where SPECTRES comes from – and "granulation" is an expression that came to represent the event we have to acknowledge and honor their hard work in supporting MCECS, contributing to the continued evolution of the CAT, and the mentorship they have provided to the incoming group.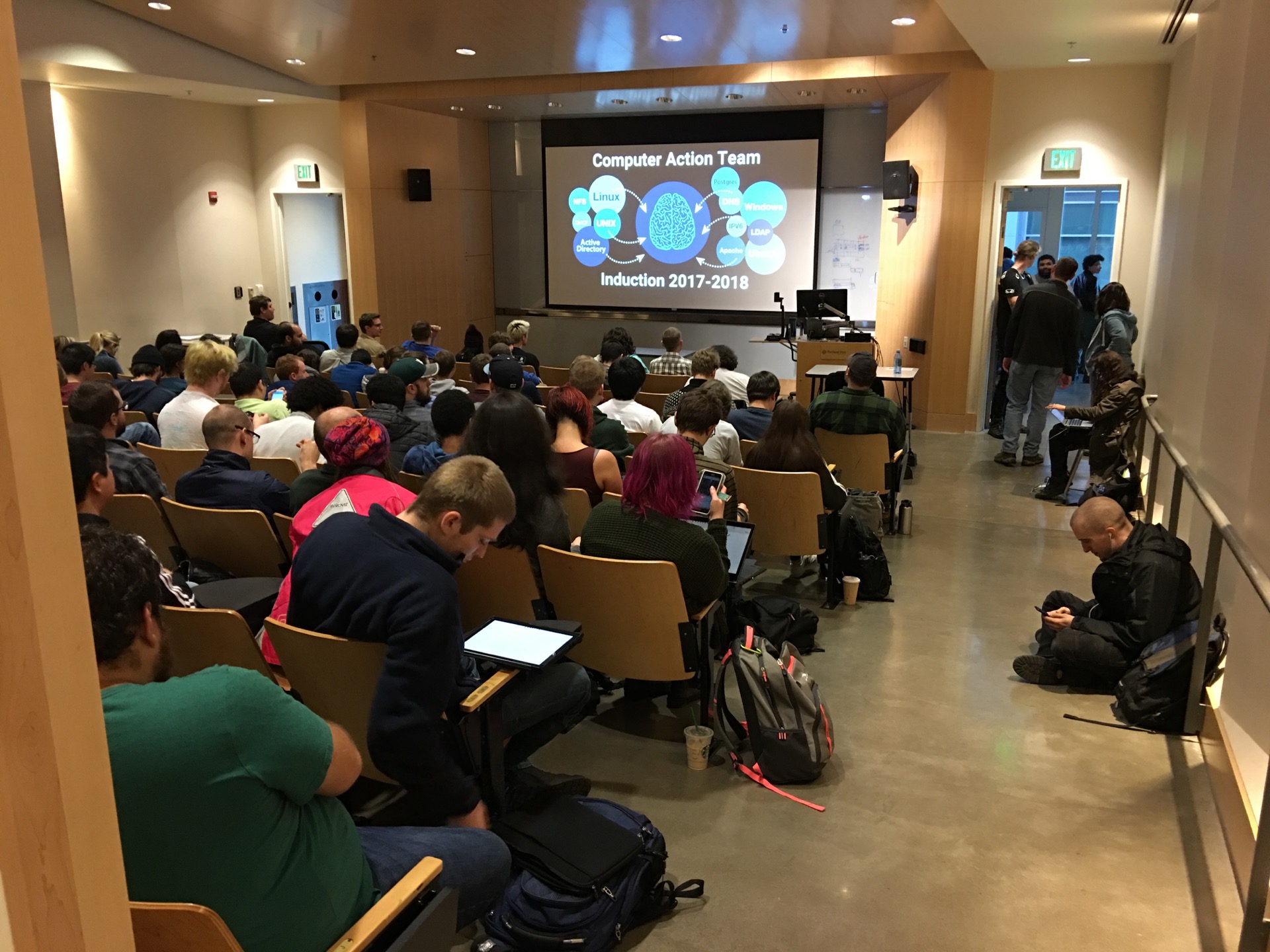 The SPECTRES group began in Fall 2017 with 92 people at induction. By the end of Fall 2018, which is when they were finally off front line duty, there were 36 active members remaining. Many of these members are continuing to contribute to the CAT as they participate in teams in various capacities. There are still parallel Braindumps going on for SPECTRES.
The CAT's ability to provide the broad level of service it delivers to the College depends on the two-way volunteer effort that goes into the Braindump. The spirit and enthusiasm of our volunteers coupled with their eagerness to learn and mentor successive generations make what we do possible.
Our congratulations to them all.